Note: Images of the Organic order are biased towards thinner examples, often with a mineral soil (terric) contact. It is very difficult to photograph thick Organic soils in situ.
Organic Fibrisol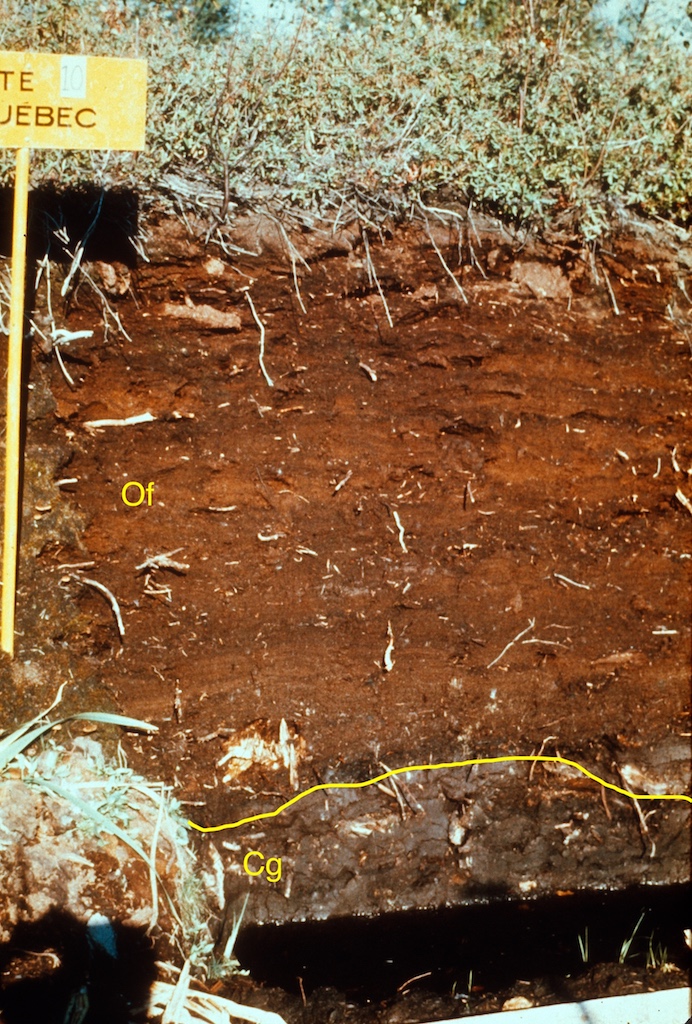 Organic soils form from the mineral surfaces upwards as successive layers of plant residues buildup from the mineral surface due to the oxygen-depleted conditions in wetlands. In the Fibrisols the dominant material in the middle tier of the soil is fibric, composed of largely undecomposed organic material whose botanical origin is readily identifiable. Soils of this great group occur extensively in Canada , particularly in peat deposits dominated by sphagnum mosses. This example has a mineral Cg horizon at its base.

Contributor: Soils of Canada slide set
Location: Quebec
Organic Folisol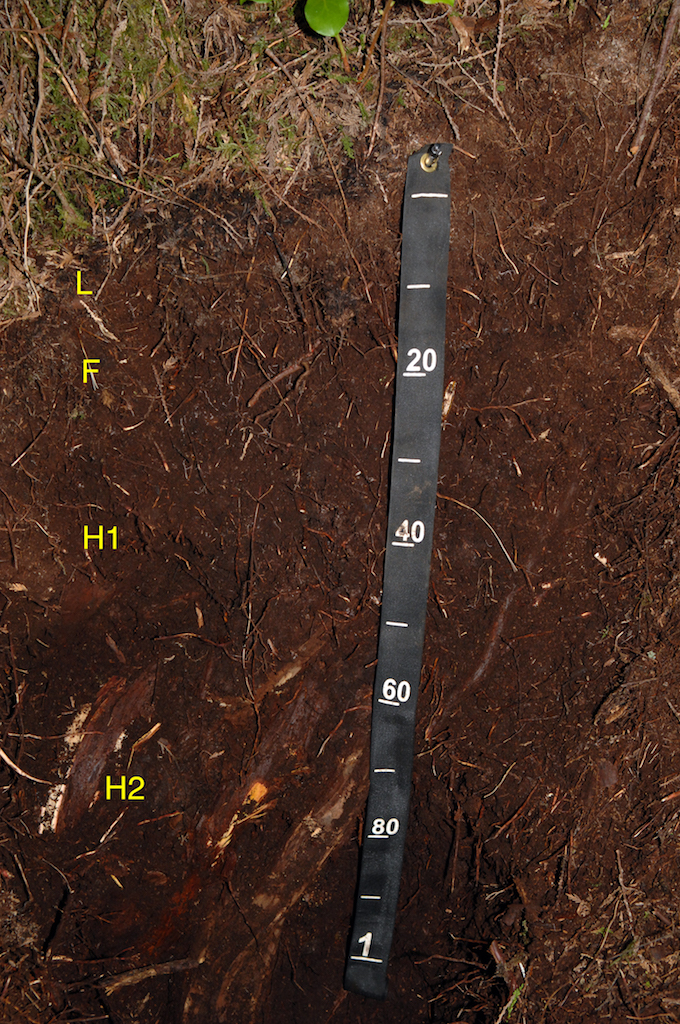 Folisols are Organic soils composed of thick (> 40 cm) of forest floor (folic) material that accumulate on the mineral surface in wet forests such as those in coastal B.C. and the coastal islands such as Haida Gwaii. The lower two layers in this example are composed of organic material in an advanced state of composition (H horizon) and large pieces of woody material. They are overlain by horizons with little (L) or intermediate (F) levels of decomposition.

Contributor: Paul Sanborn
Location: Central coast of B.C.
Organic Mesisol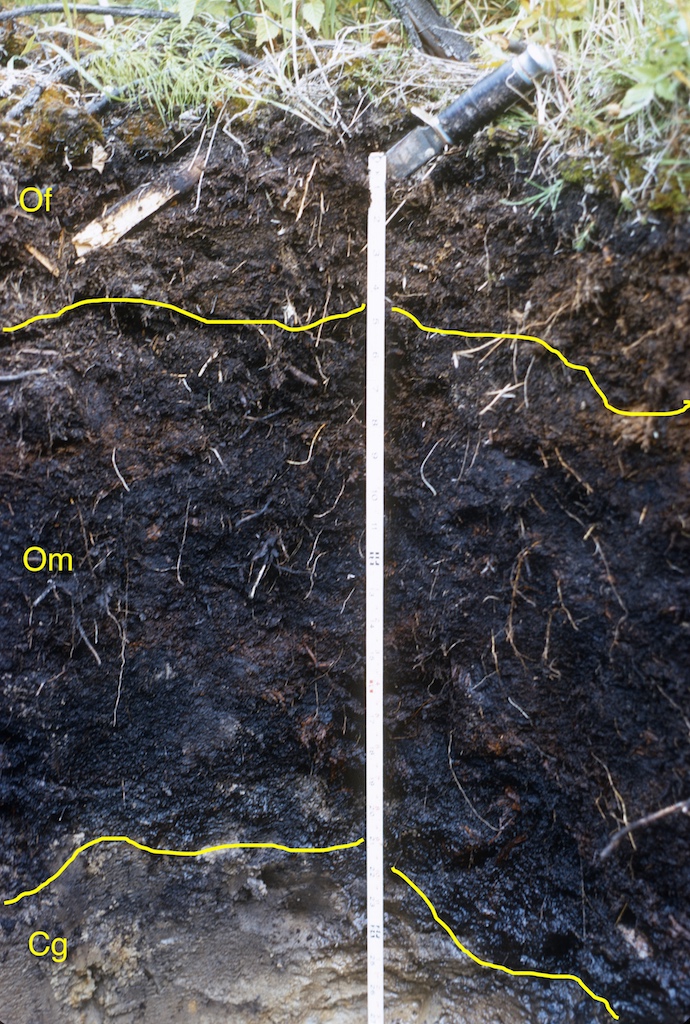 The middle tier of this soil is composed of partially decomposed organic material (mesic material). The surface layer has less decomposed fibric material. The middle tier (layer) of an organic soil determines its classification at the great group level of the Organic order. This soil also has a mineral (terric) contact with dull colours.

Contributor: Darwin Anderson
Location: Saskatchewan
Organic Humisol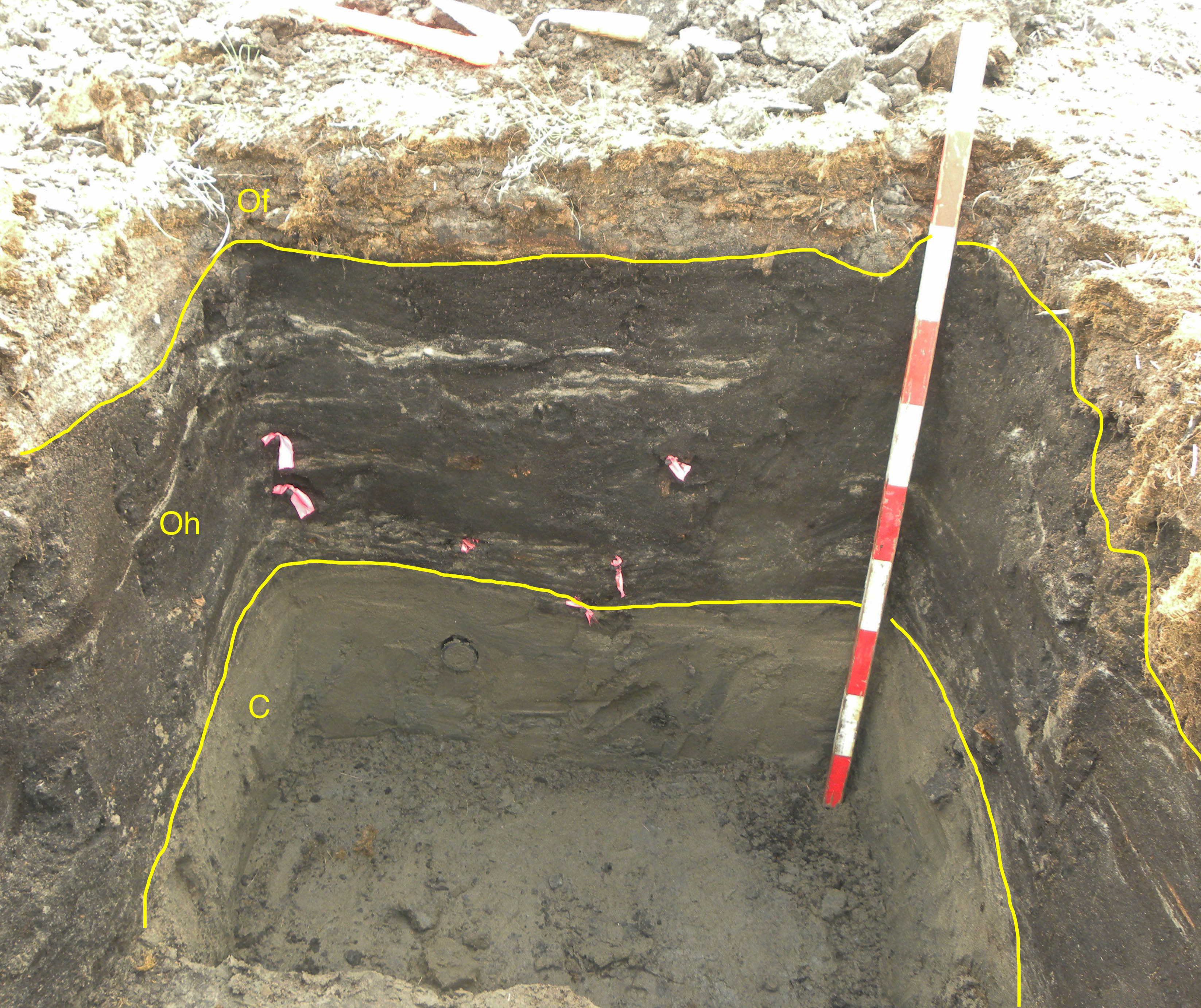 Soils of this great group have organic materials at the most advanced stage of decomposition in the middle tier. The coarse, fibrous material is almost entirely decomposed and the botanical origin of the material is difficult or impossible to discern. The 3rd edition of the Canadian System of Soil Classification notes that only minor areas of Humisols occur in Canada.

Contributor: Robin Woywitka
Location: 90 km N of Fort McMurray, AB.
×